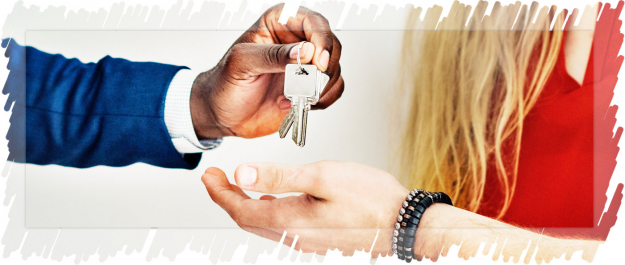 Buying a Home Can Be Overwhelming... Don't Let It Be.
Know What You Are Looking For:
Before you start your home buying quest, it's important that you have a good idea what you are looking for. Often what one spouse wants is quite different from the other spouse. It's very important that you communicate before you start your search, or you're likely to end up with buyer's remorse or worse. Is it important to you to be close to schools, shopping, or hospitals? Is it more important for you to have a 3 car garage or an extra sewing room? How many bedrooms and bathrooms do you need?
Know How Much You Can Afford:
Before you ever start looking at homes, I highly recommend that you are prequalified with at least one lender. Be completely honest with the lender about your financial situation, and always ask for a "Loan Estimate". This shows the estimated costs and expenses that the lender will charge you, and it shows the loan amount that you are likely to qualify for. You may also want to ask for a "Prequalification Letter" from your lender. We have several lenders that we can recommend.
Select The Right REALTOR®:
There are many reasons to use a Realtor during the home buying process. Real estate transactions involve one of the biggest financial investments of most people's lifetime. It is simply a wise decision to work with a "professional REALTOR®" when you are buying a home.

Your Realtor (agent) will help you: understand the market, help you determine your buying power, assist you in finding the right property, negotiating the offer and completing all the necessary paperwork, completing the due diligence (home inspection etc.), and help you follow up with all of the entities involved (title company, lender, seller, inspector, brokers, etc.) to guide you through the closing process so that the transaction closes smoothly.
Become Familiar With The Market:
Every transaction is different, and the ultimate value of a home is determined by what the seller is willing to accept and what the buyer is willing to pay. You don't want to pay too much, but if you don't pay what the market demands, someone else will and you may lose out to another buyer. Before you make an offer (or even start looking at homes) it's a good idea to review market trends and recent sales history for the areas that you are interested in. Ask your agent to give you a list of recent sales that match your general search criteria. Pay close attention to the average "price per sq. ft." (including the lot), and the total days on market. Knowing whether you are in a "buyer's market" or a "seller's market" will be important when it comes time to make an offer.
Select The Right Property:
The best place to start your search is on the Internet, and by driving around. You can
search the MLS
for all available homes listed with participating MLS members from this site. Once you have a short list of homes you'd like to see, meet with your agent to discuss and review these homes. After you have looked at several homes, you can limit your search down to the 2 or 3 that you are most interested in. You may want to go back and preview those homes again to compare them with each other. Once you find the right home, act decisively and quickly to make an offer that is right for you and attractive to the seller.
Make An Attractive Offer That Is Right For You:
Before you begin the home buying process, resolve to act promptly when you find the right house. Resolve that you will act decisively when you find the house that's clearly right for you. This is particularly important after a long search or if the house is newly listed and/or underpriced.

There are many factors to consider in determining the price and terms of your offer. Start with what is most important to you, and then consider adjusting the price or terms to make it a "win-win offer" for you and the seller. If you offer a lot less than what the seller is asking, you may not want to push too hard. The most important thing to consider when making an offer is how likely it is that you will be competing with other buyers and how close your offer is to comparable sales.